March 23, 2017

T Brand Studio for Guinness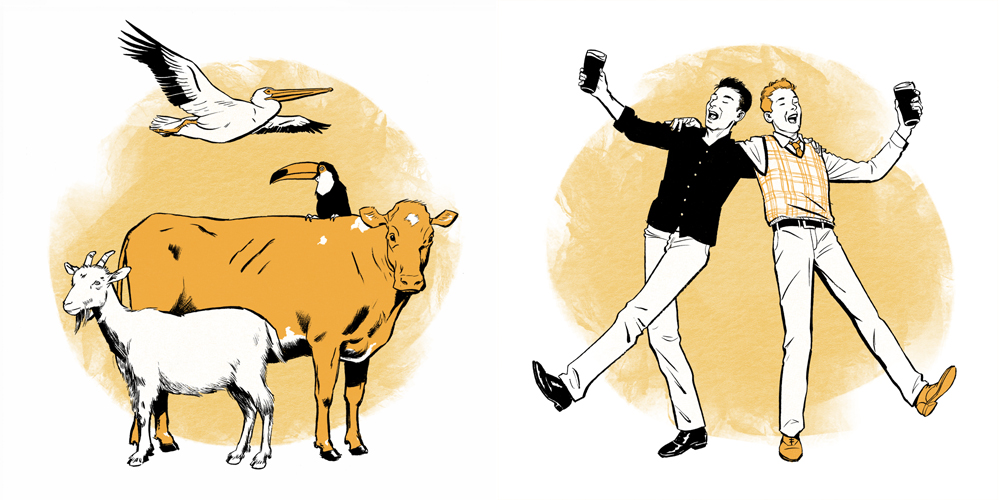 I did a few more illustrations for T Brand Studio and Guinness this month, to appear in a paid post in The New York Times. These pieces went along with quiz questions relating to Irish pubs and Guinnes. Above are two of the five commissioned illustrations, though the quiz question that went along with the illustration on the right was nixed, so that piece didn't see publication. It was a fun little series. I got to draw a goat riding a tricycle!
You can read the post here, and see more of the illustrations on my tumblr here.
Apple Magazine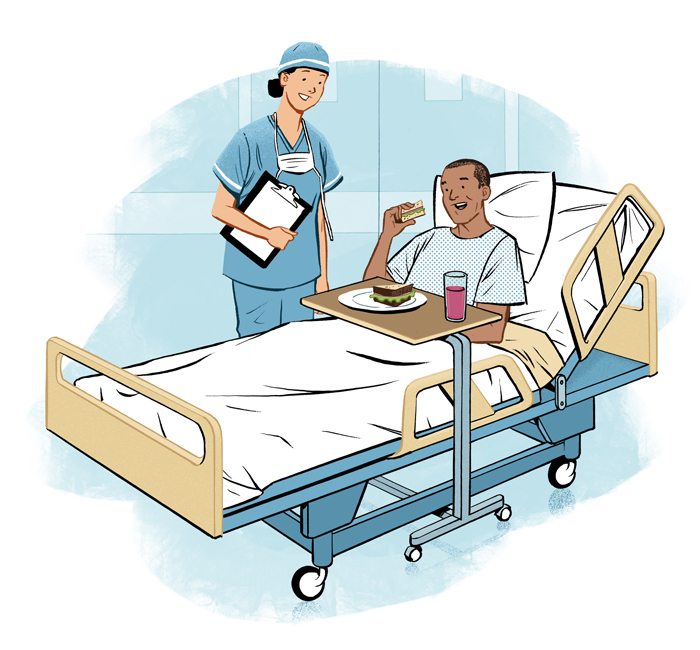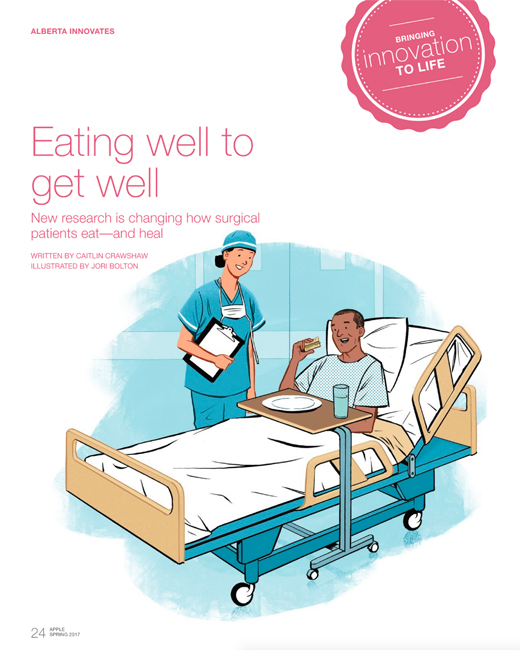 A recent piece for Alberta Health Services' Apple Magazine about eating well to get well after surgery, as well as the piece as it appeared in publication. Turns out doctors are recommending surgery patients to eat more than was recommended before, both before and after surgery. More food always sounds good to me!
You can read the article (and the whole magazine) here.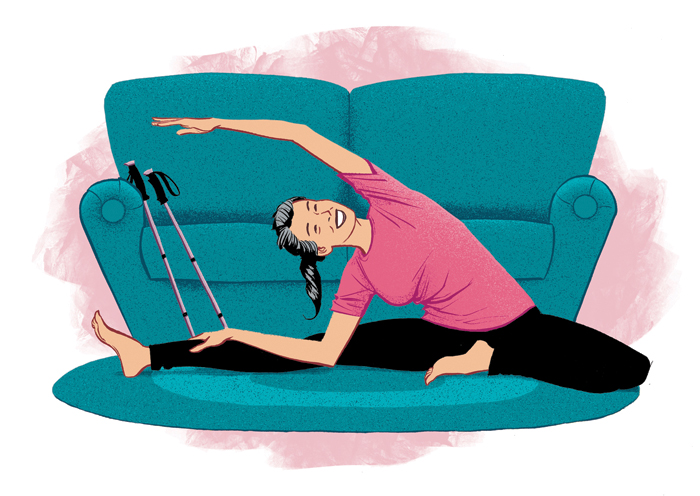 This is a column illustation for Apple Magazine from last year, for an article about helping people with MS become more active.
AD: Amy Sawchenko (for both illustrations)
The Weekly Standard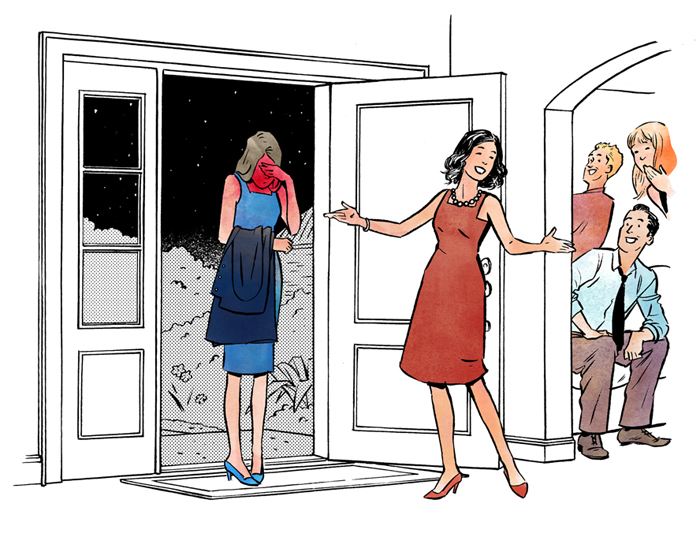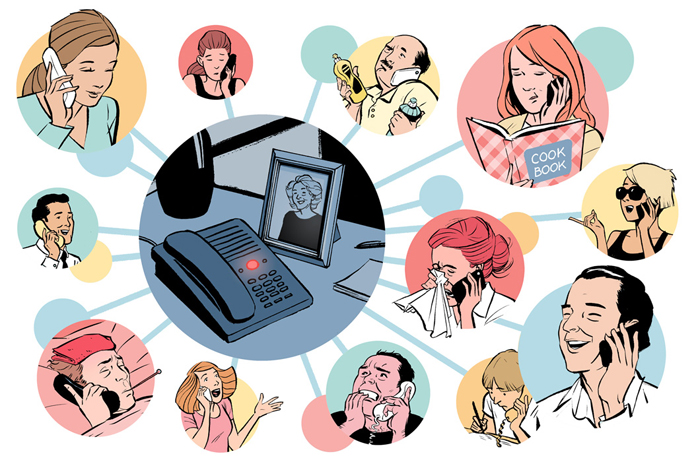 Here are a couple of recent illustrations for the Casual column in The Weekly Standard. Always a pleasure working with the Standard's AD, Philip Chalk.
T Brand Studio for Guinness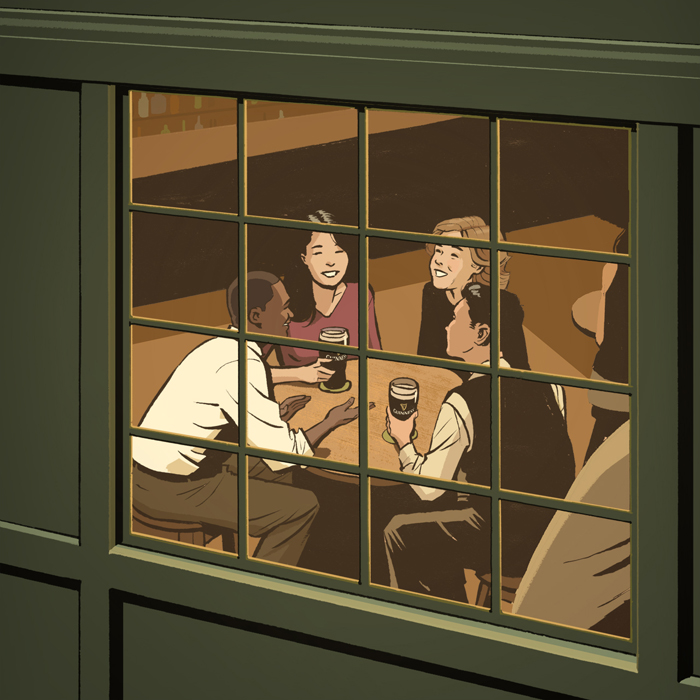 Wrapped up 2016 with some work for T Brand Studio and Guinness. This was some of my first advertising work, and it was an exciting change of pace from editorial illustration. The piece above is part of a series done for a timeline highlighting key moments in Guinness' history, which can be viewed here.
MoneySense - Are You Covered?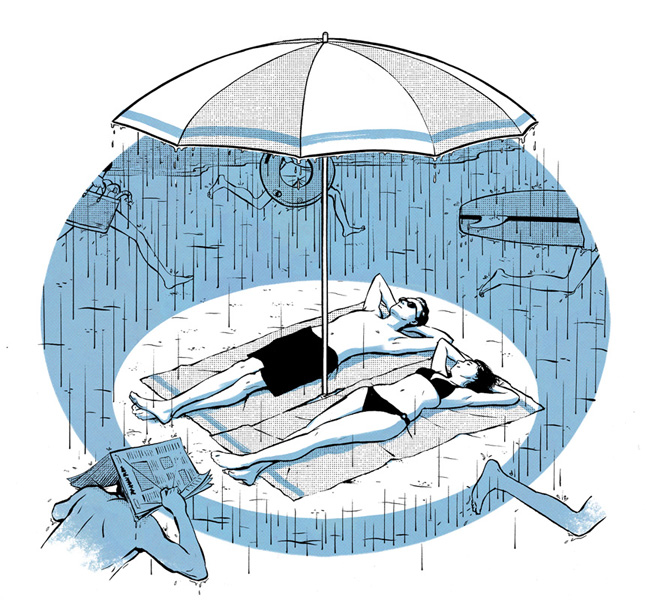 I was fortunate enough to get to illustrate for MoneySense before they cease their print publication at the end of year. This piece accompanied a column about insurance and making sure you and your loved ones are "covered" in the case of misfortune. This piece appears in the November issue.

ADs: John Montgomery and Erin McPhee
War Cry - Christmas Spirit: Lost & Found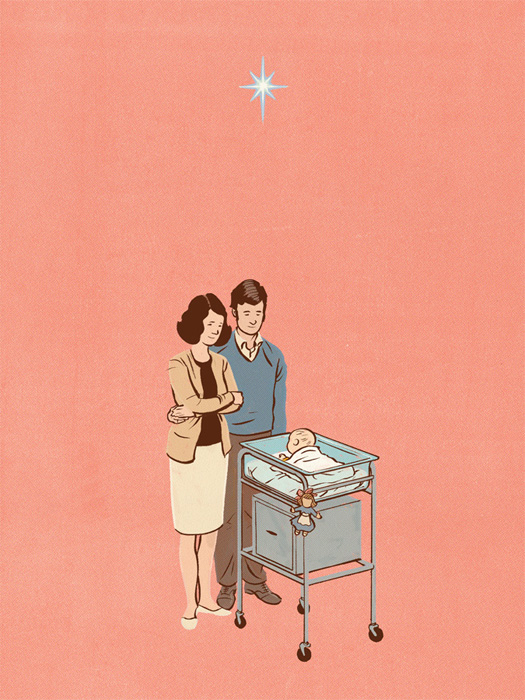 Roger Selvage of War Cry, the Salvation Army magazine contacted me back in July to commission an illustration for their Christmas issue. The article was a touching personal essay about new parents and their daughter who was born with spina bifida just before Christmas.
Larger image and a photo of the spread can be found on my tumblr.

AD: Roger Selvage
The Globe and Mail - Facts & Arguments - Poetry Night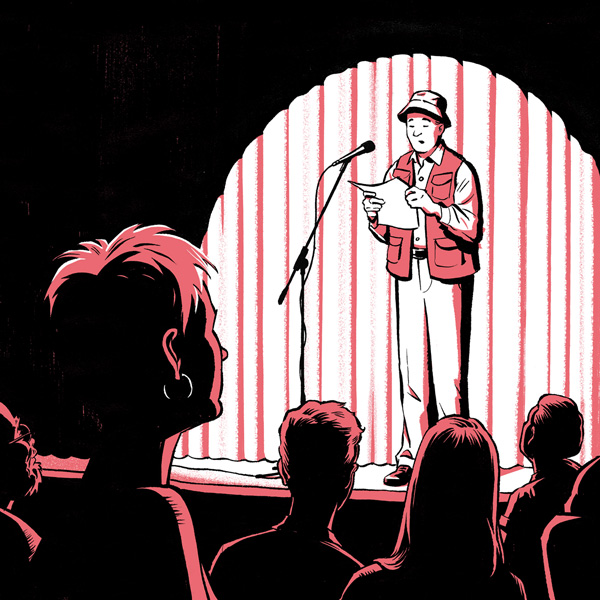 Here's a Facts & Arguments illustration for the Globe and Mail from earlier in the summer, about a poetry night in Tweed, Ontario.

AD: Ming Wong
The Globe and Mail - Facts & Arguments - Four Year Watch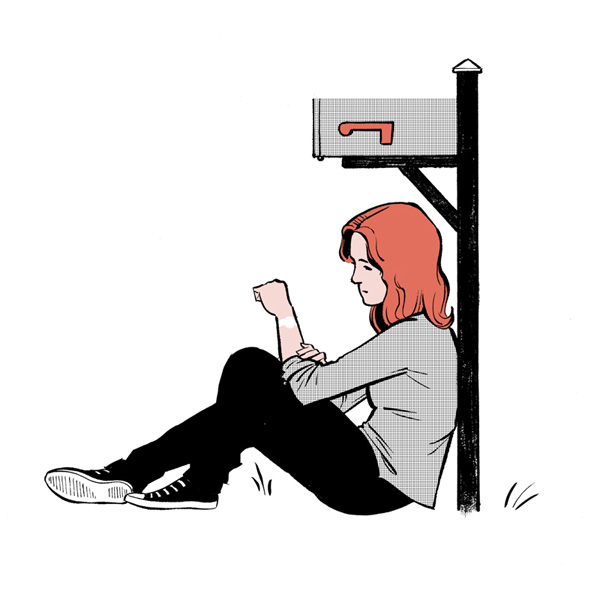 I'm partial to this piece as my fiancée modelled for it, and I didn't need to characterize the figure, so it ended up being an illustration of her for the most part (though she's a brunette, not a redhead).
This was for a crazy Facts & Arguments piece about a woman who sent her broken watch to a repairman and then got it back four years later! You can read the essay here.

AD: Ming Wong
The Globe and Mail - Facts & Arguments - Various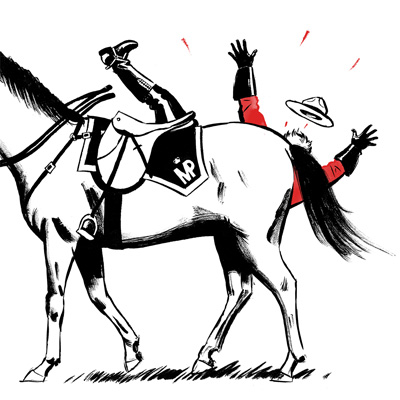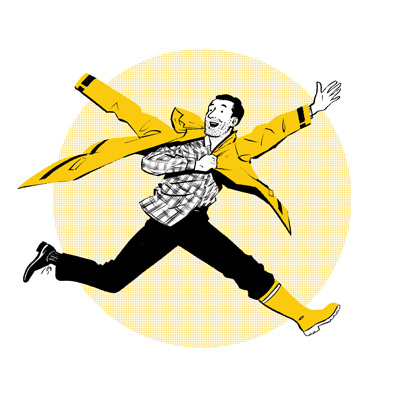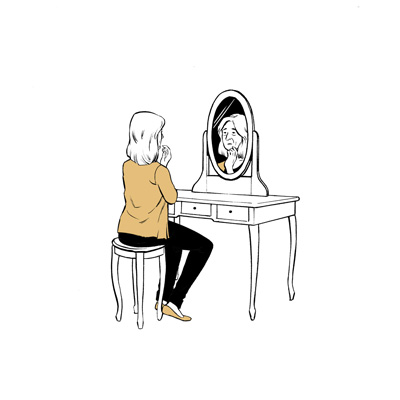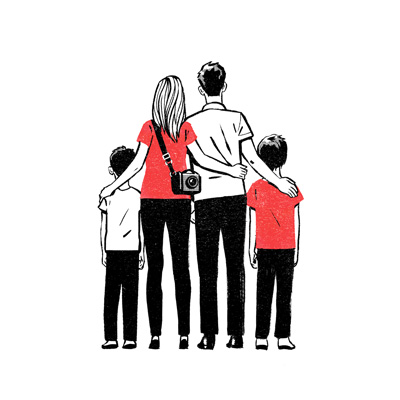 A selection of Facts & Arguments illustrations for The Globe and Mail done over the last couple of months. Clockwise from top: "My Life as a Mountie", "What Not to Say at a Job Interview", "My Year in France is Over", and "Ghosted at 60".

ADs: Ben Barrett-Forrest and Ming Wong
3x3 and American Illustration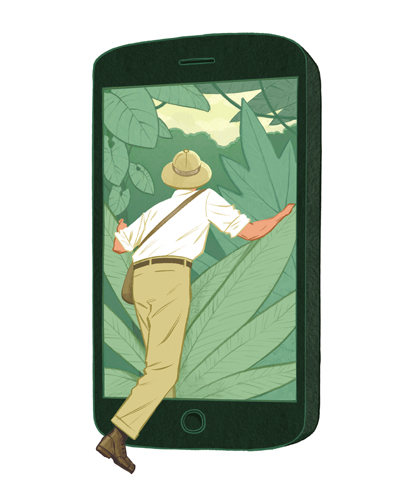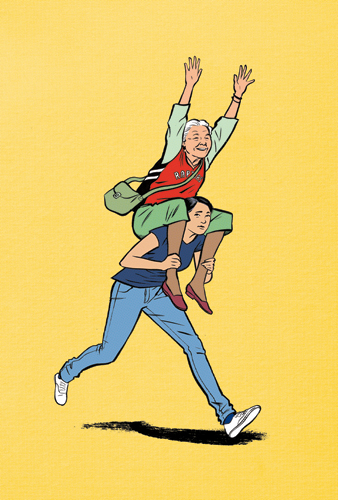 Two of my illustrations received Honorable Mentions in this year's 3x3 Illustration annual! "Navigating the Tech Jungle" for Scientific American and "My Grandma, the Teenager" for The Globe and Mail. The latter was also chosen for inclusion in the American Illustration 35 online archive. Thanks to ADs Michael Mrak (Scientific American) and Ming Wong (The Globe and Mail)!
The Globe and Mail - Facts & Arguments
A woman shares her childhood memories of the local corner store, where the owner, Mrs. Miller, would impale IOU chits on a paper spike in lieu of payment, though not without a stern look or two.
The Globe and Mail - Facts & Arguments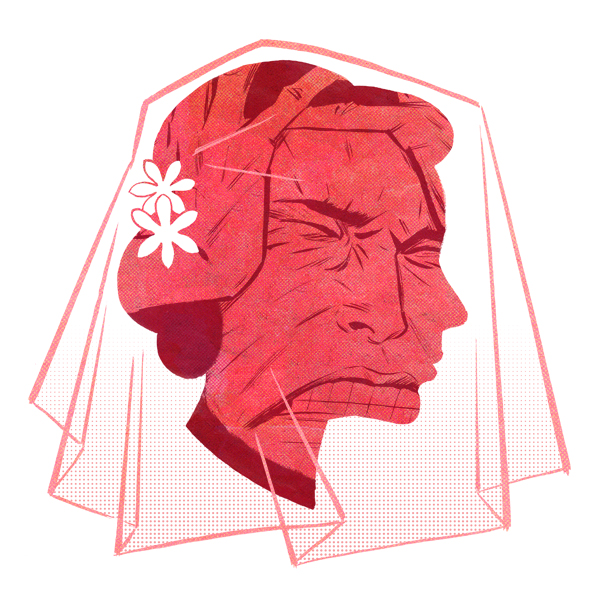 A bride-to-be struggling with anxiety, OCD, and intrusive thoughts for today's Globe and Mail.
AD: Ben Barrett-Forrest.
May 23, 2016

The Globe and Mail - Facts & Arguments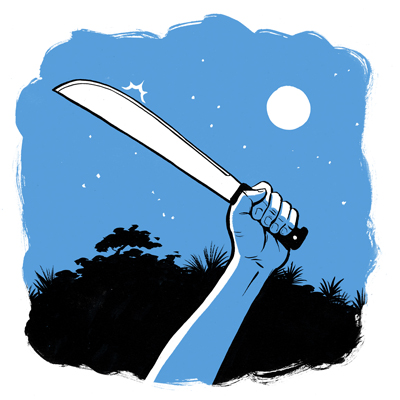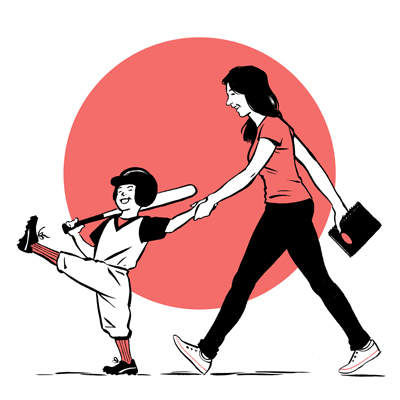 A couple of recent pieces for the Facts & Arguments section of The Globe and Mail.
AD: Ben Barrett-Forrest.
May 12, 2016

Westchester Magazine

"Just Out of Reach" for Westchester Magazine. AD: Robert Supina.
April 5, 2016

The Weekly standard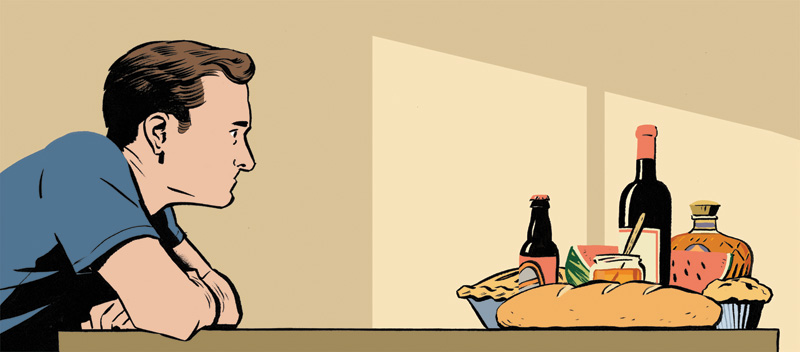 "Got to Give it Up" for The Weekly Standard. AD: Philip Chalk.
February 17, 2016

The Globe and Mail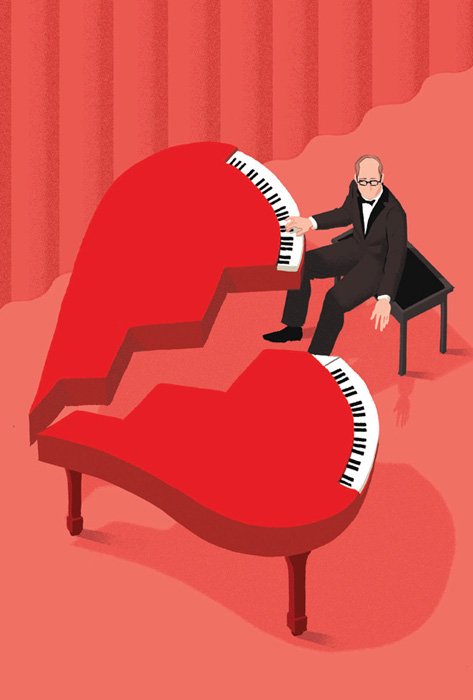 "Breaking Up is Hard to Do" for The Globe & Mail, Facts & Arguments. AD: Ben Barrett-Forrest.